Cook Medical Mission & Values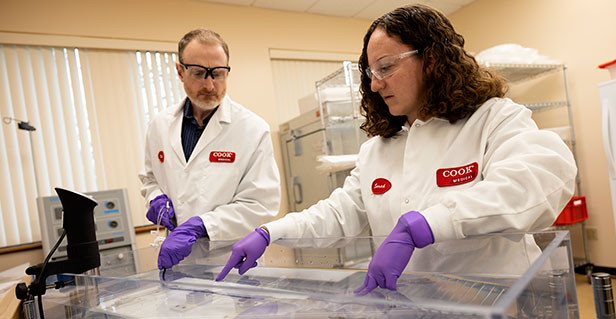 We invent, manufacture, and deliver a unique portfolio of medical devices to the healthcare systems of the world. Serving patients is a privilege, and we demand the highest standards of quality, ethics, and service in all that we do.
Our company values
Act with integrity
We use our high ethical standards and core values to guide our decisions and actions.
Demand quality
We hold ourselves to the highest quality standards because we know that everything we do has an impact on someone's life.
Be transparent
We are honest with each other and share information with the people who are impacted.
Give back
We believe in making our communities stronger by sharing our time, skills, and resources.
Treat everyone with respect
We respect each other and our business partners by being open to different ideas and perspectives and appreciative of each person's contributions.
Solve problems together
We approach innovation by first listening to understand and then creating a solution.
Continually improve
We learn from data, experience, feedback, and each other to constantly evolve and improve how we work.