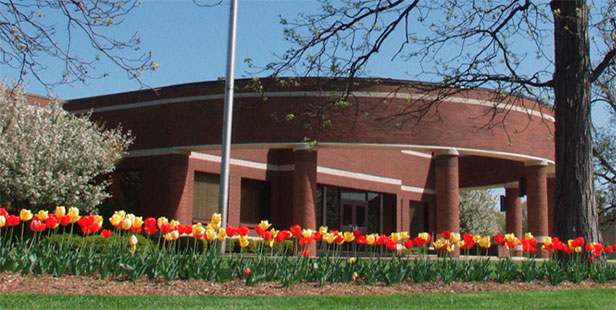 Cook Advanced Technologies is a West Lafayette division of Cook Medical comprised of an experienced team of professionals focused on development of next-generation medical products. Cook Advanced Technologies was formed in 2009 as a separate development group to focus solely on research and development of novel concepts and devices beyond Cook's core product portfolio. Our diverse team is involved in many aspects of the product development process, including:

 • Collaborating with physicians to identify unmet clinical needs
 • Brainstorming novel concept designs
 • Detailed design development and engineering analysis
 • Developing pilot and small-scale manufacture of new devices
 • Pre-clinical and clinical evaluation

West Lafayette Companies
Cook Group is a global, family-owned company headquartered in Bloomington and serves as the parent company for Cook Medical. Their diverse business portfolio includes companies working in medical devices, life sciences, business services, resorts, and property management. Their medical device manufacturing in the United States, Australia, Ireland, and Denmark supports patients globally.

Founded in 1963 by Bill and Gayle Cook, Cook Group companies today employ more than 12,000 people around the world. In Indiana, more than 7,000 people are employed. Cook is committed to improving lives by giving back to communities, supporting employees and their families, and serving customers.

There are four Cook companies located in the Purdue Research Park in West Lafayette, IN. Each within minutes of each other, Cook Advanced Technologies, Cook Biotech, Cook Research, and MED Institute all operated under the same company values and work everyday to improve patient care worldwide.

Cook Advanced Technologies is involved in determining the product potential of advanced technologies through business case development, product engineering, feasibility evaluation in preclinical and clinical trials, translating evaluation results into design requirements and providing development documentation for a smooth transition from concept development to product commercialization.

Cook Biotech was established in 1995 to develop medical solutions based on the regenerative properties of extracellular matrix materials discovered at Purdue University. More than 25 years later, their proprietary technologies and manufacturing processes have produced more than 6 million advanced tissue-repair products for global distribution.

Cook Research has the operational mission to support Cook Medical in the identification, development, testing, and regulatory approval of innovative medical products. Engineers, scientists, regulatory professionals, and clinical experts provide the expertise to medical product development projects that improve the treatment of patients.

MED Institute accelerates product development and supports entrepreneurs, consultants, developers, and manufacturers of medical products through the entire product life cycle. MED provides services as needed, from initial concept through product approval, to post market needs. MED is dedicated to bringing new medical products to market that are safe and effective for patients.