Early Clinical Feasibility Studies
Skilled, experienced innovators.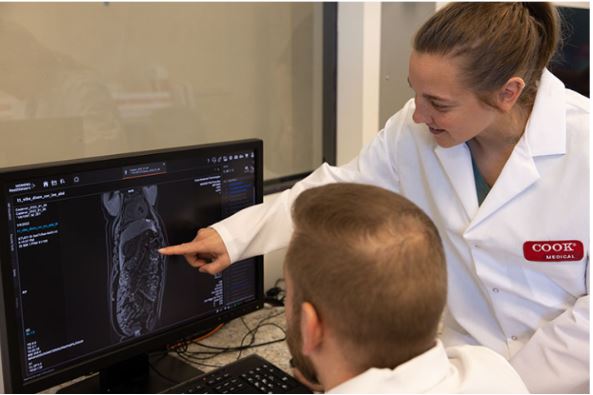 Cook Advanced Technologies specializes in developing concepts into processes and devices that can be used and studied in first-in-human early clinical feasibility studies. Cook Advanced Technologies also may play a role in the design and execution of early clinical studies. Aspects of clinical study management include clinical study design, input and collaboration with physician and research coordinator stakeholders, protocol generation, conducting physician training, supporting clinical cases, analyzing data and monitoring sites. In many cases, Cook Advanced Technologies can also produce and provide finished evaluation prototypes or devices used as part of an early clinical feasibility study. To accomplish these tasks, Cook AT employs and partners with a range of engineering, manufacturing and clinical resources.
Additionally, with in-house regulatory resources, Cook Advanced Technologies can support activities such as technical writing, strategy, conflict resolution and correspondence or submission with an IRB and with a regulatory agency.