Research and Development
Skilled, experienced innovators.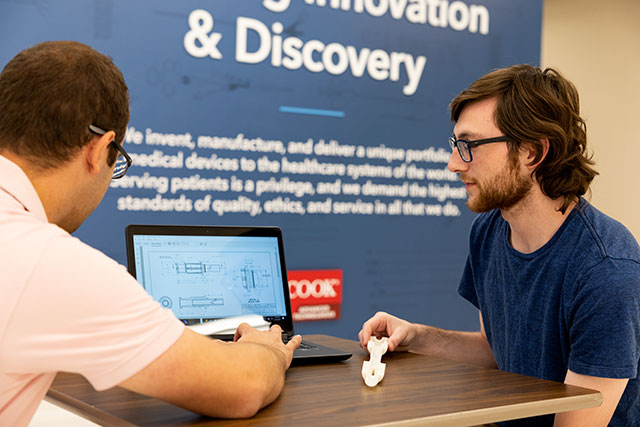 Cook Advanced Technologies drives many aspects of the research and development phases including business case development, identifying unmet clinical needs and capturing design expectations, concept generation, developing a detailed product design with design history file, and verification and validation testing. To accomplish these tasks, Cook AT employs a wide range of design and development resources including mechanical design engineers, process development engineers, as well as experts in prototyping and pre-clinical testing.